Departament de Pedagogia Sistemàtica i Social
The Universitat Autònoma de Barcelona is a referent in Europe so much for its teaching quality as for its commitment to innovation in research. The University was founded in 1968 and it has become a model to follow because of its will to contribute to social progress by training the professionals required by the most dynamic economic and social sectors in the country.
The UAB was one of the first universities of the Spanish State in being acknowledged as Campus of International Excellence. This Program promotes alliances of institutions that have a common strategic project aiming to create an academic, scientific, entreprenurial and innovative environment to get a high international visibility. The University proposal is the project "UABCEI: Aposta pel coneixement i la innovació" (UABCIE: Committment to knowledge and innovation). This is an strategic plan that seeks to make a dynamic RDI environment aiming to make the UAB one of the best European Universities.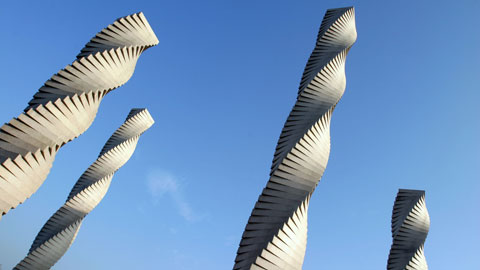 Recent Submissions
(Date of defense:

07-07-2016

)

La present Tesi Doctoral es basa en la nostra experiència viscuda; és a dir, part de certes experiències que impregnen el nostre ésser i el nostre fer com a professors d'educació especial. Aquesta recerca tracta de posar ...

(Date of defense:

10-02-2016

)

La presente investigación tuvo como objetivo analizar el sistema de evaluación del desempeño profesional docente chileno, desde una perspectiva reflexiva y crítica, a partir de la visión de la comunidad educativa de la ...

(Date of defense:

04-02-2016

)

En las escuelas públicas básicas de Chile, los estudiantes durante los horarios de recreos están bajo la supervisión exclusiva de los denominados Asistentes de la Educación; esta clasificación oficial abarca al personal ...

(Date of defense:

04-02-2016

)

El impacto que produce la confrontación con la realidad escolar genera grandes dificultades y desafíos para los docentes noveles cuando inician su carrera, hecho que afecta tanto su autoestima como su imagen profesional. ...

(Date of defense:

29-01-2016

)

En aquesta tesi doctoral es fa una revisió de l'obra de Marc-Alain Ouaknin (París, 1957), rabí i filosof, influït per tres autories cabdals: Hannah Arent (acció), Paul Ricoeur (triple mimesi) i Emmanuel Lévinas (fecunditat). ...