Departament de Psicobiologia i de Metodologia de les Ciències de la Salut
The Universitat Autònoma de Barcelona is a referent in Europe so much for its teaching quality as for its commitment to innovation in research. The University was founded in 1968 and it has become a model to follow because of its will to contribute to social progress by training the professionals required by the most dynamic economic and social sectors in the country.
The UAB was one of the first universities of the Spanish State in being acknowledged as Campus of International Excellence. This Program promotes alliances of institutions that have a common strategic project aiming to create an academic, scientific, entreprenurial and innovative environment to get a high international visibility. The University proposal is the project "UABCEI: Aposta pel coneixement i la innovació" (UABCIE: Committment to knowledge and innovation). This is an strategic plan that seeks to make a dynamic RDI environment aiming to make the UAB one of the best European Universities.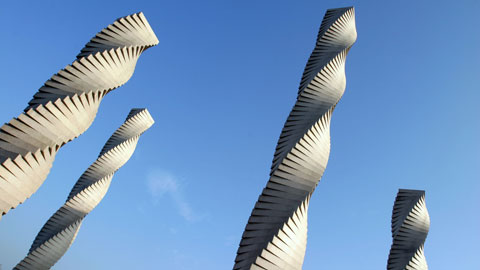 Recent Submissions
(Date of defense:

29-01-2016

)

En los últimos años, el interés por la categorización dimensional de los trastornos mentales está despertando un creciente interés entre la comunidad científica. Los Trastornos relacionados con la impulsividad (TI), sería ...

(Date of defense:

28-09-2012

)

En los últimos años, la intervención en las fases tempranas de la psicosis ha generado gran interés. Contribuciones de diversas áreas del conocimiento indican que el periodo temprano de la psicosis es la etapa más activa ...

(Date of defense:

04-10-2013

)

El treball d'investigació que hem realitzat en aquesta tesi doctoral és un reflex del creixent interès que existeix en la comunitat científica per analitzar i comprendre els mecanismes neurals subjacents a la formació de ...

(Date of defense:

21-01-2013

)

El daño cerebral traumático (TBI) es una de las principales causas de discapacidad a largo plazo de origen neurológico, especialmente entre la población joven. El TBI puede inducir déficits cognitivos, además de alteraciones ...

(Date of defense:

24-05-2013

)

Durante décadas ha habido una necesidad de revisiones de la literatura que resuma el conocimiento que produce la comunidad científica. Inicialmente, expertos en las correspondientes áreas de conocimiento recopilaban y ...