Departament de Didàctica de la Llengua, de la Literatura i de les Ciències Socials
The Universitat Autònoma de Barcelona is a referent in Europe so much for its teaching quality as for its commitment to innovation in research. The University was founded in 1968 and it has become a model to follow because of its will to contribute to social progress by training the professionals required by the most dynamic economic and social sectors in the country.
The UAB was one of the first universities of the Spanish State in being acknowledged as Campus of International Excellence. This Program promotes alliances of institutions that have a common strategic project aiming to create an academic, scientific, entreprenurial and innovative environment to get a high international visibility. The University proposal is the project "UABCEI: Aposta pel coneixement i la innovació" (UABCIE: Committment to knowledge and innovation). This is an strategic plan that seeks to make a dynamic RDI environment aiming to make the UAB one of the best European Universities.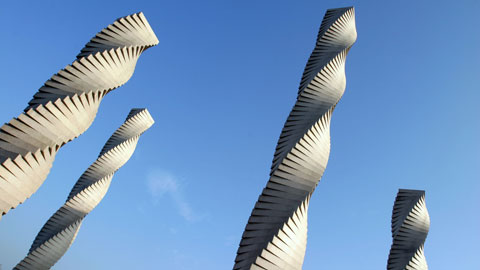 Recent Submissions
(Date of defense:

27-07-2016

)

La Guerra de 1879, también llamada Guerra del Pacífico o Guerra del Salitre, es un acontecimiento histórico que tiene una gran importancia en los países que estuvieron implicados, Chile, Perú y Bolivia. Se investiga sobre ...

(Date of defense:

10-02-2016

)

La investigación tuvo como propósito diseñar y elaborar un Atlas Didáctico Bilingüe para la enseñanza del Territorio Mapuce Bafkehce del Lago Budi. La importancia de este trabajo radica en la experiencia de colaboración ...

(Date of defense:

22-01-2016

)

RESUMEN La investigación que presentamos se sitúa en el ámbito de estudio de la didáctica de la literatura, prestando atención especialmente a la articulación del uso de nuevas tecnologías para vehicular aprendizajes ...

(Date of defense:

17-02-2016

)

Aquest estudi se centra en la planificació i l'anàlisi d'una intervenció didàctica, que té l'objectiu de promoure l'aprenentatge de valorar les lectures literàries al primer cicle d'educació primària. Es parteix de la ...

(Date of defense:

20-11-2015

)

El Treball de Final de Màster elaborat per l'autor el 2006 amb el títol de Les lectures de la generació nascuda a la dècada dels seixanta a Catalunya, dirigit per la doctora Colomer, va permetre acotar dos entorns sobre ...