Departament de Psicologia Social
The Universitat Autònoma de Barcelona is a referent in Europe so much for its teaching quality as for its commitment to innovation in research. The University was founded in 1968 and it has become a model to follow because of its will to contribute to social progress by training the professionals required by the most dynamic economic and social sectors in the country.
The UAB was one of the first universities of the Spanish State in being acknowledged as Campus of International Excellence. This Program promotes alliances of institutions that have a common strategic project aiming to create an academic, scientific, entreprenurial and innovative environment to get a high international visibility. The University proposal is the project "UABCEI: Aposta pel coneixement i la innovació" (UABCIE: Committment to knowledge and innovation). This is an strategic plan that seeks to make a dynamic RDI environment aiming to make the UAB one of the best European Universities.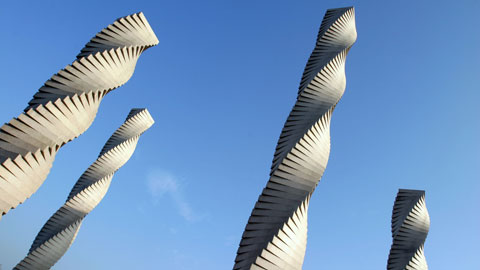 Recent Submissions
(Date of defense:

26-01-2016

)

La intervención psicosocial contra la violencia de género ha sido un tema escasamente investigado en Quito. Esta investigación pretende indagar sobre algunas preguntas: ¿Cómo se construye a la violencia de género como ...

(Date of defense:

08-02-2016

)

La investigación "«Pensamiento permitido», formas de conocimiento y jerarquización del saber: apuntes psicosociales", trata de una interpelación al mundo del conocimiento si bien desde las posiciones de sujeto que permite ...

(Date of defense:

05-02-2016

)

Esta tesis doctoral aborda problemas relativos a metodologías narrativas de investigación en Psicología Social Crítica. A partir del "Giro Narrativo" es posible entender el mundo como una composición de pequeños relatos ...

(Date of defense:

02-02-2016

)

La investigación que se presenta a continuación pretende visibilizar y explicar cómo los saberes disponibles sobre la gripe, transmitidos a través de los medios de comunicación, forman parte del proceso de control y gobierno ...

(Date of defense:

02-02-2016

)

La presente tesis doctoral tiene por título "Hacia una ciencia de las ausencias. Revisión conceptual y discusión acerca de las ausencias, alteridades y movilidades sociales contemporáneas". En términos generales el trabajo ...