Departament de Psicologia Bàsica, Evolutiva i de l'Educació
The Universitat Autònoma de Barcelona is a referent in Europe so much for its teaching quality as for its commitment to innovation in research. The University was founded in 1968 and it has become a model to follow because of its will to contribute to social progress by training the professionals required by the most dynamic economic and social sectors in the country.
The UAB was one of the first universities of the Spanish State in being acknowledged as Campus of International Excellence. This Program promotes alliances of institutions that have a common strategic project aiming to create an academic, scientific, entreprenurial and innovative environment to get a high international visibility. The University proposal is the project "UABCEI: Aposta pel coneixement i la innovació" (UABCIE: Committment to knowledge and innovation). This is an strategic plan that seeks to make a dynamic RDI environment aiming to make the UAB one of the best European Universities.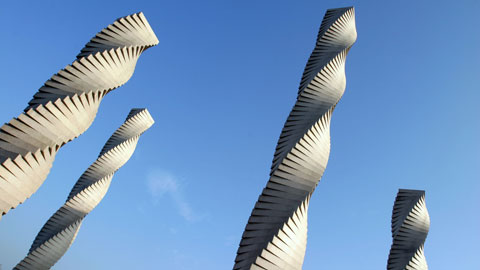 Recent Submissions
(Date of defense:

04-02-2016

)

Esta tesis es exponente de una trayectoria en la que se aborda la participación de las personas mayores como elemento central para que las sociedades se adapten al envejecimiento. La relevancia de las prácticas participativas ...

(Date of defense:

27-07-2016

)

Este estudio tiene como objetivo principal analizar los factores psicosociales que inciden en el comportamiento proambiental, profundizando en el estudio del perfil de consumidor que lo practica y analizando las variables ...

(Date of defense:

21-07-2016

)

Entre el 5-10% de todos los cánceres se produce por mutaciones heredadas que se trasmiten de padres a hijos y de generación en generación, pues la persona nace con una característica genética que le predispone a desarrollar ...

(Date of defense:

06-07-2016

)

RESUM La present tesi doctoral té l'objectiu d'explorar la relació entre la nova branca de la psicologia anomenada psicologia positiva i l'experiència de passar per un càncer de mama. Aquesta relació és estudiada tan des ...

(Date of defense:

01-07-2016

)

El objetivo principal de la siguiente tesis fue profundizar en el engagement en el trabajo en enfermería planteando su abordaje desde tres vías, cada una de ellas representada por un artículo. Los tres procedimientos ...