Departament d'Enginyeria de la Informació i de les Comunicacions
The Universitat Autònoma de Barcelona is a referent in Europe so much for its teaching quality as for its commitment to innovation in research. The University was founded in 1968 and it has become a model to follow because of its will to contribute to social progress by training the professionals required by the most dynamic economic and social sectors in the country.
The UAB was one of the first universities of the Spanish State in being acknowledged as Campus of International Excellence. This Program promotes alliances of institutions that have a common strategic project aiming to create an academic, scientific, entreprenurial and innovative environment to get a high international visibility. The University proposal is the project "UABCEI: Aposta pel coneixement i la innovació" (UABCIE: Committment to knowledge and innovation). This is an strategic plan that seeks to make a dynamic RDI environment aiming to make the UAB one of the best European Universities.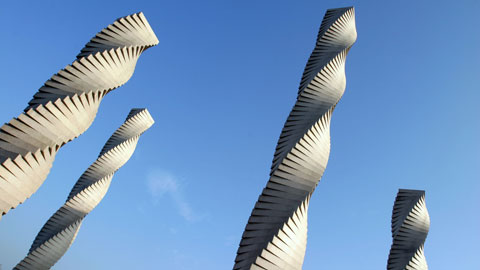 Recent Submissions
(Date of defense:

26-07-2012

)

Aquest treball de recerca investiga la formació en valors ètics dels professionals de les TIC amb l'objectiu de destacar un marc educatiu on portar a terme el procés d'aprenentatge dins de les escoles d'enginyeria. Aquest ...

(Date of defense:

06-11-2015

)

La Informàtica ha sofert grans transformacions al llarg de la seva curta història. Va començar amb grans màquines en entorns especialitzats i molt restringits i s'ha convertit en petits dispositius que formen part de la ...

(Date of defense:

19-06-2015

)

En los experimentos con DNA microarrays se genran dos imágenes monocromo, las cuales es conveniente almacenar para poder realizar análisis más precisos en un futuro. Por tanto, la compresión de imágenes surge como una ...

(Date of defense:

24-11-2014

)

En los últimos años, ha sido puesto a disposición del público una gran cantidad de los datos con formato de grafo. Incrustado en estos datos hay información privada acerca de los usuarios que aparecen en ella. Por lo tanto, ...

(Date of defense:

12-12-2014

)

A través dels anys els sistemes d'informació mèdica (SIM) s'han desenvolupat i desplegat, seguint agendes específiques abordant els problemes individuals. Encara que hi ha hagut diversos esforços, encara és necessari ...