Departament d'Arquitectura de Computadors i Sistemes Operatius
The Universitat Autònoma de Barcelona is a referent in Europe so much for its teaching quality as for its commitment to innovation in research. The University was founded in 1968 and it has become a model to follow because of its will to contribute to social progress by training the professionals required by the most dynamic economic and social sectors in the country.
The UAB was one of the first universities of the Spanish State in being acknowledged as Campus of International Excellence. This Program promotes alliances of institutions that have a common strategic project aiming to create an academic, scientific, entreprenurial and innovative environment to get a high international visibility. The University proposal is the project "UABCEI: Aposta pel coneixement i la innovació" (UABCIE: Committment to knowledge and innovation). This is an strategic plan that seeks to make a dynamic RDI environment aiming to make the UAB one of the best European Universities.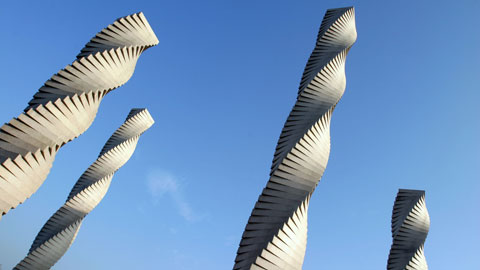 Recent Submissions
(Date of defense:

22-07-2016

)

Los servicios hospitalarios de urgencias (SU) son servicios altamente integrados que gestionan las necesidades primarias de los pacientes que llegan sin cita previa y en condiciones inciertas. En este contexto, el análisis ...

(Date of defense:

22-07-2016

)

La gestió de la seguretat en grans esdeveniments s'ha convertit en clau en un món cada vegada més poblat. Els desastres multitudinaris han augmentat en els últims cent anys, de manera que la gestió de la seguretat dels ...

(Date of defense:

30-06-2016

)

Los incendios forestales son desastres naturales que todos los años causan cuantiosas pérdidas. Conocer de antemano su evolución resulta de gran importancia para mitigar sus efectos. Existen diversos modelos que proporcionan ...

(Date of defense:

29-01-2016

)

Els workflows han esdevingut un esquema d'organització de les tasques àmpliament utilitzat per al processament de dades científiques. Aquesta tesis presenta varies tècniques de planificació i de gestió de recursos per a ...

(Date of defense:

18-12-2015

)

L'evolució dels processadors multicore ha canviat completament l'evolució dels actuals sistemes de HPC. Les arquitectures multicore han estat dissenyades principalment per evitar tres barreres de disseny: el paral·lelisme ...