Departament de Psicologia Clínica i de la Salut
The Universitat Autònoma de Barcelona is a referent in Europe so much for its teaching quality as for its commitment to innovation in research. The University was founded in 1968 and it has become a model to follow because of its will to contribute to social progress by training the professionals required by the most dynamic economic and social sectors in the country.
The UAB was one of the first universities of the Spanish State in being acknowledged as Campus of International Excellence. This Program promotes alliances of institutions that have a common strategic project aiming to create an academic, scientific, entreprenurial and innovative environment to get a high international visibility. The University proposal is the project "UABCEI: Aposta pel coneixement i la innovació" (UABCIE: Committment to knowledge and innovation). This is an strategic plan that seeks to make a dynamic RDI environment aiming to make the UAB one of the best European Universities.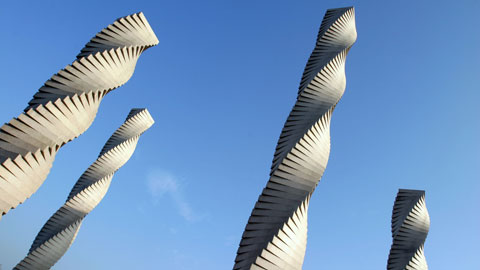 Recent Submissions
(Date of defense:

02-02-2016

)

Introducción: La complejidad de la esquizofrenia se encuentra en la combinación de necesidades psiquiátricas, somáticas y sociales. La importancia de controlar el síndrome metabólico (SMet) en las personas con esquizofrenia ...

(Date of defense:

02-05-2016

)

El sobrepès en la infància s'ha convertit en un problema de salut pública ja que està relacionat amb importants comorbiditats mèdiques i cada cop nens més petits tenen sobrepès. Objectius: Examinar de manera transversal i ...

(Date of defense:

05-02-2016

)

Tenint en compte les greus conseqüències del trastorn de joc (TJ) i la seva afectació en població general (1-2%), aquest treball pretén analitzar alguns dels factors associats al TJ i a la resposta al tractament, mitjançant ...

(Date of defense:

05-02-2016

)

Els Trastorns de la personalitat (TP) causen patiment, dificultats de funcionament i comorbiditat psicopatològica, incloent el suïcidi. Les qüestions respecte a la seva classificació i diagnòstic encara no han estat ...

(Date of defense:

14-01-2016

)

Esta tesis ha estudiado la dimensión espiritual de la psique humana desde dos perspectivas distintas. Por un lado ha estudiado los rasgos de personalidad de un grupo espiritual no-tradicional que estaba atendiendo a un ...