Departament d'Antropologia Social i Cultural
The Universitat Autònoma de Barcelona is a referent in Europe so much for its teaching quality as for its commitment to innovation in research. The University was founded in 1968 and it has become a model to follow because of its will to contribute to social progress by training the professionals required by the most dynamic economic and social sectors in the country.
The UAB was one of the first universities of the Spanish State in being acknowledged as Campus of International Excellence. This Program promotes alliances of institutions that have a common strategic project aiming to create an academic, scientific, entreprenurial and innovative environment to get a high international visibility. The University proposal is the project "UABCEI: Aposta pel coneixement i la innovació" (UABCIE: Committment to knowledge and innovation). This is an strategic plan that seeks to make a dynamic RDI environment aiming to make the UAB one of the best European Universities.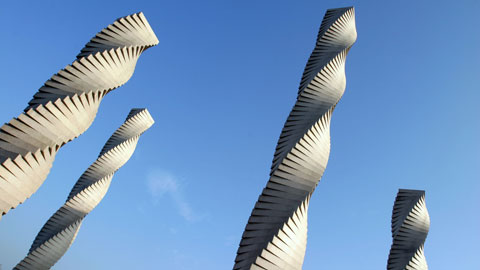 Recent Submissions
(Date of defense:

14-09-2015

)

A partir del año 2000, Suramérica experimentó un proceso de autonomía regional favorecido por factores sistémicos y domésticos: la pérdida de interés e influencia de Estados Unidos en la región luego de los atentados del ...

(Date of defense:

05-12-2013

)

El final de les dictadures socialistes europees va iniciar transformacions econòmiques, polítiques, socials i ideològiques importants i va obrir una sèrie de debats entorn els models que havien de guiar els canvis. La ...

(Date of defense:

12-12-2012

)

El escenario laboral chileno se caracteriza en las últimas décadas por la profundización de la flexibilidad y la precariedad del trabajo generada por las políticas neoliberales. En este contexto se propuso analizar la ...

(Date of defense:

30-11-2012

)

Esta Investigación toma como punto de partida y a su vez, foco de análisis, el concepto de patrimonio cultural, un concepto complejo, con muchas aristas y perspectivas de análisis, puesto que conjuga un término jurídico-legal ...

(Date of defense:

25-04-2013

)

En la presente tesis doctoral se aborda el estudio de la cultura política a través de las redes sociales de los diversos actores políticos de dos municipios (Atempan y Huitzilan de Serdán) en Puebla, México. Así, tenemos ...