Departament de Medicina i Cirurgia Animals
The Universitat Autònoma de Barcelona is a referent in Europe so much for its teaching quality as for its commitment to innovation in research. The University was founded in 1968 and it has become a model to follow because of its will to contribute to social progress by training the professionals required by the most dynamic economic and social sectors in the country.
The UAB was one of the first universities of the Spanish State in being acknowledged as Campus of International Excellence. This Program promotes alliances of institutions that have a common strategic project aiming to create an academic, scientific, entreprenurial and innovative environment to get a high international visibility. The University proposal is the project "UABCEI: Aposta pel coneixement i la innovació" (UABCIE: Committment to knowledge and innovation). This is an strategic plan that seeks to make a dynamic RDI environment aiming to make the UAB one of the best European Universities.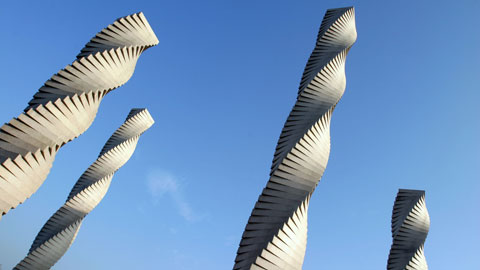 Recent Submissions
(Date of defense:

06-07-2016

)

Objetivo: Hallar una dosis de cloruro de benzalconio (BAC) que, inyectada por vía intracameral en conejos, provoque daño selectivo sobre el endotelio corneal, sin afectar al resto de estructuras intraoculares, creando un ...

(Date of defense:

22-07-2015

)

Las enfermedades transmitidas por mosquitos (ETM) son una creciente preocupación para la salud pública mundial. El aumento de las actividades humanas a escala internacional y el calentamiento global han permitido la rápida ...

(Date of defense:

15-07-2016

)

Actualment es considera que la mel és una alternativa efectiva, econòmica i àmpliament disponible per al tractament de ferides infectades. La mel de Manuka (MM) i altres productes amb mel estan disponibles per als facultatius ...

(Date of defense:

11-12-2015

)

Las tortugas terrestres mediterráneas, tortuga mediterránea (Testudo hermanni) y tortuga mora (Testudo graeca), presentan problemáticas similares de conservación en España, si bien, la primera está más amenazada. Los ...

(Date of defense:

03-12-2015

)

El productes de plasma dessecat per esprai (SDP) tenen un alt contingut proteic i són components útils per a moltes aplicacions, principalment com a productes valuosos per la nutrició animal. El plasma s'obté a partir de ...