Departament de Psiquiatria i de Medicina Legal
The Universitat Autònoma de Barcelona is a referent in Europe so much for its teaching quality as for its commitment to innovation in research. The University was founded in 1968 and it has become a model to follow because of its will to contribute to social progress by training the professionals required by the most dynamic economic and social sectors in the country.
The UAB was one of the first universities of the Spanish State in being acknowledged as Campus of International Excellence. This Program promotes alliances of institutions that have a common strategic project aiming to create an academic, scientific, entreprenurial and innovative environment to get a high international visibility. The University proposal is the project "UABCEI: Aposta pel coneixement i la innovació" (UABCIE: Committment to knowledge and innovation). This is an strategic plan that seeks to make a dynamic RDI environment aiming to make the UAB one of the best European Universities.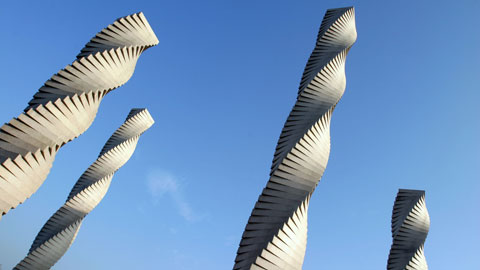 Recent Submissions
(Date of defense:

03-10-2016

)

En los últimos 25 años la Teoría de la Mente (ToM) ha recibido una considerable atención y se ha convertido en un área de investigación muy productiva en el campo de la neurociencia. El objetivo de la presente Tesis ...

(Date of defense:

08-07-2016

)

Numerosos estudios sugieren que la función dopaminérgica está alterada al menos en un subgrupo de pacientes deprimidos, especialmente en los pacientes bipolares. Los test neuroendocrinos son una de las técnicas utilizadas ...

(Date of defense:

21-06-2016

)

Introducción: El Trastorno de pánico (TP) es una de las enfermedades psiquiátricas más comunes, con un coste económico y social importante. El uso de Internet para la detección y tratamiento del TP permite llegar a un gran ...

(Date of defense:

09-02-2016

)

Niveles por encima de un 75% de ocupación de los receptores dopaminérgicos de tipo 2 (RD2) en el estriado han sido asociados con el desarrollo de síntomas extrapiramidales (SEP). El objetivo del presente estudio es investigar ...

(Date of defense:

20-04-2016

)

Los objetivos principales de esta tesis fueron estudiar la disregulación emocional y los déficits en mindfulness en pacientes con trastorno límite de la personalidad (TLP) y explorar los efectos de una intervención en ...