Departament de Ciències de l'Antiguitat i de l'Edat Mitjana
The Universitat Autònoma de Barcelona is a referent in Europe so much for its teaching quality as for its commitment to innovation in research. The University was founded in 1968 and it has become a model to follow because of its will to contribute to social progress by training the professionals required by the most dynamic economic and social sectors in the country.
The UAB was one of the first universities of the Spanish State in being acknowledged as Campus of International Excellence. This Program promotes alliances of institutions that have a common strategic project aiming to create an academic, scientific, entreprenurial and innovative environment to get a high international visibility. The University proposal is the project "UABCEI: Aposta pel coneixement i la innovació" (UABCIE: Committment to knowledge and innovation). This is an strategic plan that seeks to make a dynamic RDI environment aiming to make the UAB one of the best European Universities.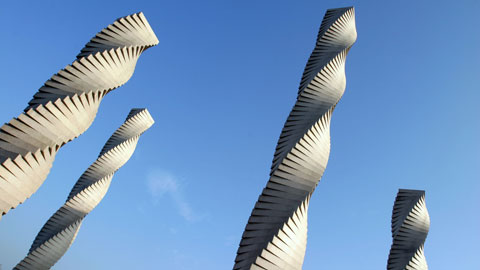 Recent Submissions
(Date of defense:

11-01-2016

)

L'arqueologia, com a disciplina científica, segueix aquesta llei immutable. És una obvietat dir que avui, en arqueologia, no es treballa igual que fa 100 anys. És obvi que ni es plantegen les mateixes problemàtiques i ni ...

(Date of defense:

10-12-2015

)

La etapa republicana en la región extremeña se ha planteado, desde la perspectiva historiográfica, como un estadio de transición, un hito en la inflexión entre la Protohistoria y el mundo plenamente romano. El punto de ...

(Date of defense:

05-02-2016

)

La técnica al fresco, ejecutada con cal en pasta como material conglomerante, ha sido utilizada desde hace miles de años. No obstante, los procesos físico-químicos y cristalográficos que hacen posible la pintura al fresco ...

(Date of defense:

29-01-2016

)

El estudio de las élites urbanas bajomedievales está siendo, desde los últimos años, una de las formas de aproximación más fecundas a la historia urbana durante la Edad Media. Esta tesis doctoral se enmarcada en el interés ...

(Date of defense:

05-02-2016

)

La tesis doctoral que se presenta a continuación tiene como propósito investigar la red diplomática y las relaciones de índole militar que se establecieron en el Mediterráneo Occidental a través de la ciudad de Cartago. ...