Departament de Dret Públic i de Ciències Historicojurídiques
The Universitat Autònoma de Barcelona is a referent in Europe so much for its teaching quality as for its commitment to innovation in research. The University was founded in 1968 and it has become a model to follow because of its will to contribute to social progress by training the professionals required by the most dynamic economic and social sectors in the country.
The UAB was one of the first universities of the Spanish State in being acknowledged as Campus of International Excellence. This Program promotes alliances of institutions that have a common strategic project aiming to create an academic, scientific, entreprenurial and innovative environment to get a high international visibility. The University proposal is the project "UABCEI: Aposta pel coneixement i la innovació" (UABCIE: Committment to knowledge and innovation). This is an strategic plan that seeks to make a dynamic RDI environment aiming to make the UAB one of the best European Universities.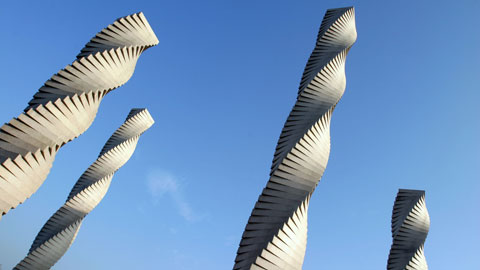 Recent Submissions
(Date of defense:

29-04-2016

)

Cuando hablamos de accesibilidad y de adaptación persona-entorno hacemos referencia a la necesidad de utilizar con normalidad los espacios construidos, los bienes y los servicios con independencia de la condición física, ...

(Date of defense:

29-01-2016

)

La tesis realiza un repaso a la política exterior desplegada por la Presidencia de Hugo Chávez desde su llegada al poder en 1999 hasta su fallecimiento el 5 de marzo de 2013. Se parte de la idea de que la política exterior ...

(Date of defense:

22-01-2016

)

En los años previos al nacimiento del euro, analistas de todo el mundo se cuestionaban si este lograría cumplir con las enormes expectativas que se habían puesto en él: sobre los efectos que tendría para el desarrollo del ...

(Date of defense:

26-01-2016

)

El fil conductor d'aquesta recerca consisteix en què per poder implementar un quadre de comandament integral amb un sistema de comptabilitat analítica i d'indicadors de gestió a les administracions públiques locals resulta ...

(Date of defense:

29-01-2016

)

La falsificació de medicaments és un problema inherent a la mateixa existència dels medicaments. Existeixen estudis de l'OMS que indiquen que en alguns països en vies de desenvolupament, entre el deu i el trenta per cent ...