Departament de Dret Privat
The Universitat Autònoma de Barcelona is a referent in Europe so much for its teaching quality as for its commitment to innovation in research. The University was founded in 1968 and it has become a model to follow because of its will to contribute to social progress by training the professionals required by the most dynamic economic and social sectors in the country.
The UAB was one of the first universities of the Spanish State in being acknowledged as Campus of International Excellence. This Program promotes alliances of institutions that have a common strategic project aiming to create an academic, scientific, entreprenurial and innovative environment to get a high international visibility. The University proposal is the project "UABCEI: Aposta pel coneixement i la innovació" (UABCIE: Committment to knowledge and innovation). This is an strategic plan that seeks to make a dynamic RDI environment aiming to make the UAB one of the best European Universities.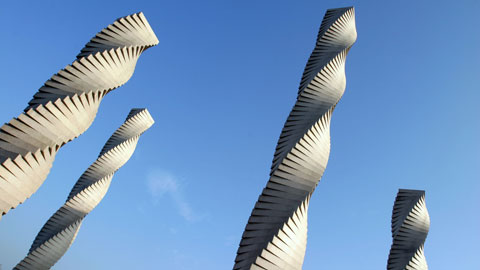 Recent Submissions
(Date of defense:

29-01-2016

)

La tesis nos introduce en el estudio del aeropuerto, dentro del ámbito del derecho aeronáutico en el que tiene su origen a través de un estudio objetivo, en tanto que infraestructura, con la clara motivación de ahondar en ...

(Date of defense:

14-12-2015

)

El precepto regulador de los intereses de mora procesal se introdujo en 1980, en la Ley de Enjuiciamiento Civil de 1881, para dar respuesta a una realidad muy nociva para el acreedor y en un contexto normativo y jurisprudencial ...

(Date of defense:

03-12-2015

)

La tesi EL JUDICI DE PETICIÓ DE LLEGÍTIMA s'ocupa de les qüestions processals relatives a la llegítima hereditària catalana contingudes principalment en el Codi civil de Catalunya i en la Llei d'Enjudiciament civil. Ens ...

(Date of defense:

27-11-2015

)

El éxito de internet y las nuevas tecnologías es irrefutable, es una sociedad democrática en que debido sus peculiares características hipertextualidad, multimedialidad e interactividad, sus usuarios pueden entre otras ...

(Date of defense:

13-11-2015

)

Este trabajo tiene por objeto estudiar la acción rescisoria concursal desde la óptica del derecho procesal, poniendo especial atención en los aspectos procesales y en el análisis de las resoluciones judiciales y la doctrina ...