Departament d'Art i de Musicologia
The Universitat Autònoma de Barcelona is a referent in Europe so much for its teaching quality as for its commitment to innovation in research. The University was founded in 1968 and it has become a model to follow because of its will to contribute to social progress by training the professionals required by the most dynamic economic and social sectors in the country.
The UAB was one of the first universities of the Spanish State in being acknowledged as Campus of International Excellence. This Program promotes alliances of institutions that have a common strategic project aiming to create an academic, scientific, entreprenurial and innovative environment to get a high international visibility. The University proposal is the project "UABCEI: Aposta pel coneixement i la innovació" (UABCIE: Committment to knowledge and innovation). This is an strategic plan that seeks to make a dynamic RDI environment aiming to make the UAB one of the best European Universities.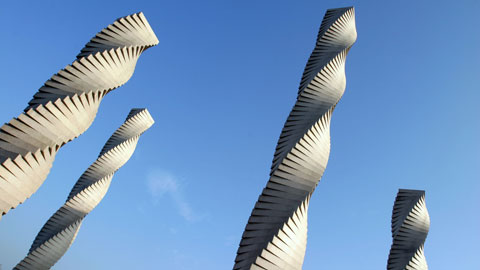 Recent Submissions
(Date of defense:

21-07-2016

)

Esta tesis se centra en al análisis de la música ambiental, que comúnmente se llama música de fondo. Un tema, para muchos, trivial, pero cuyo análisis puede ayudar a esclarecer muchos aspectos intrínsecos no sólo de la ...

(Date of defense:

20-07-2016

)

En el present estudi s'ha analitzat la interrelació de l'activitat artística de Francesc Torres Monsó i el context social, polític, cultural i artístic en l'àmbit local, nacional i internacional. Situa el seu paper i la ...

(Date of defense:

08-07-2016

)

Una hipótesis de caracterización acústica del modelo de 'vihuela' (término genérico usado para denominar cualquier tipo de instrumento musical de cuerda con mango y caja de resonancia) frotada con arco, desarrollado hacia ...

(Date of defense:

07-07-2016

)

El "Acorde de Tristán", la primera armonía que se escucha en el drama musical de Wagner Tristan und Isolde, goza de una doble reputación, como el punto de partida de la armonía moderna, y como el centro de una controversia ...

(Date of defense:

21-06-2016

)

Aquesta tesi doctoral té com a principal objectiu fer un estudi iconogràfic de diferents pintures, escultures i gravats catalans dels segles XVII i XVIII que tenen com a tema principal o secundari la música com a ...