Departament de Filosofia
The Universitat Autònoma de Barcelona is a referent in Europe so much for its teaching quality as for its commitment to innovation in research. The University was founded in 1968 and it has become a model to follow because of its will to contribute to social progress by training the professionals required by the most dynamic economic and social sectors in the country.
The UAB was one of the first universities of the Spanish State in being acknowledged as Campus of International Excellence. This Program promotes alliances of institutions that have a common strategic project aiming to create an academic, scientific, entreprenurial and innovative environment to get a high international visibility. The University proposal is the project "UABCEI: Aposta pel coneixement i la innovació" (UABCIE: Committment to knowledge and innovation). This is an strategic plan that seeks to make a dynamic RDI environment aiming to make the UAB one of the best European Universities.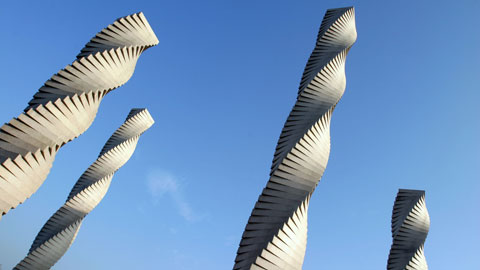 Recent Submissions
(Date of defense:

25-05-2016

)

En esta tesis se recurre a las teorías de Martin Heidegger y Manuel Castells para estudiar como el concepto de tiempo y nuestra conciencia del mismo se ven afectados por el creciente desarrollo de las tecnologías digitales. ...

(Date of defense:

25-01-2016

)

La ecología es una ciencia importante, tanto desde el punto de vista práctico como desde el teórico, que recientemente a comenzado a atraer la atención de los filósofos profesionales. Con todo, la investigación sobre los ...

(Date of defense:

27-11-2015

)

La presente tesis doctoral tiene como objetivo llevar a cabo un estudio exhaustivo del rol de la phantasía en el tránsito de la fenomenología como psicología descriptiva en las Investigaciones lógicas hasta su formulación ...

(Date of defense:

26-02-2016

)

Esta tesis doctoral tiene por objetivo argumentar que en el planteamiento filosófico de Jacques Rancière existe un discurso específico sobre el estatuto actual de las imágenes. El enfoque que adopta la investigación no es ...

(Date of defense:

2-02-2016

)

La qüestió sobre la cognició en organismes sense sistema nerviós és el principal objectiu del meu treball d'investigació. Des del moment que vaig començar a estudiar els fonaments de la biosemiòtica i els seus orígens a ...