Departament de Sociologia
The Universitat Autònoma de Barcelona is a referent in Europe so much for its teaching quality as for its commitment to innovation in research. The University was founded in 1968 and it has become a model to follow because of its will to contribute to social progress by training the professionals required by the most dynamic economic and social sectors in the country.
The UAB was one of the first universities of the Spanish State in being acknowledged as Campus of International Excellence. This Program promotes alliances of institutions that have a common strategic project aiming to create an academic, scientific, entreprenurial and innovative environment to get a high international visibility. The University proposal is the project "UABCEI: Aposta pel coneixement i la innovació" (UABCIE: Committment to knowledge and innovation). This is an strategic plan that seeks to make a dynamic RDI environment aiming to make the UAB one of the best European Universities.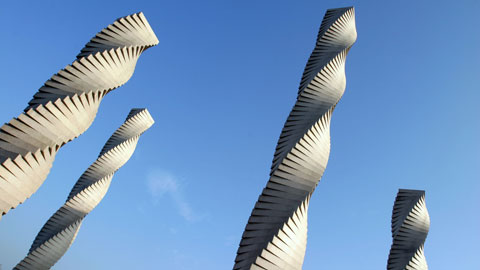 Recent Submissions
(Date of defense:

14-07-2016

)

La tesis tiene por objeto identificar y analizar las transformaciones que la sociedad moderna e industrial experimenta con respecto a las nociones subjetivas de la centralidad del trabajo en informantes de dos sociedades: ...

(Date of defense:

01-06-2016

)

El pueblo gitano es la mayor minoría étnica dentro de la UE, y a su vez la comunidad a la que se ha privado de manera más clara del acceso a sus derechos, siendo las mujeres las más desfavorecidas. Desde hace décadas, la ...

(Date of defense:

29-01-2016

)

La creciente preocupación por los efectos del cambio climático a nivel internacional ha evidenciado la necesidad de impulsar, entre otras acciones, el desarrollo de las llamadas "energías renovables". Los expertos ...

(Date of defense:

05-02-2016

)

En aquesta tesi es fa una aproximació teòrica a la salut mental i alguns conceptes associats a ella. Els determinants socials de la salut (mental) en els darrers anys han evidenciat que els humans som vulnerables a la ...

(Date of defense:

04-02-2016

)

Coincidiendo con la segunda fase de institucionalización de los métodos mixtos como movimiento metodológico, recientemente el asunto de cómo definir la calidad, y qué criterios usar para su evaluación, ha adquirido un peso ...