Departament de Pedagogia Aplicada
The Universitat Autònoma de Barcelona is a referent in Europe so much for its teaching quality as for its commitment to innovation in research. The University was founded in 1968 and it has become a model to follow because of its will to contribute to social progress by training the professionals required by the most dynamic economic and social sectors in the country.
The UAB was one of the first universities of the Spanish State in being acknowledged as Campus of International Excellence. This Program promotes alliances of institutions that have a common strategic project aiming to create an academic, scientific, entreprenurial and innovative environment to get a high international visibility. The University proposal is the project "UABCEI: Aposta pel coneixement i la innovació" (UABCIE: Committment to knowledge and innovation). This is an strategic plan that seeks to make a dynamic RDI environment aiming to make the UAB one of the best European Universities.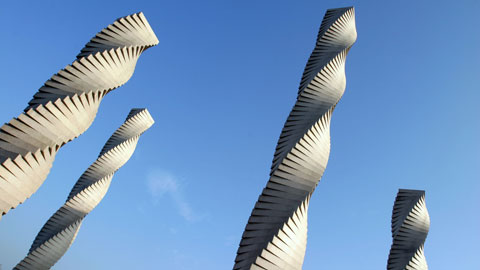 Recent Submissions
(Date of defense:

16-09-2016

)

Resums pendents

(Date of defense:

14-07-2016

)

Esta investigación describe y analiza las representaciones sociales que se tejen en el contexto universitario y forman parte de las prácticas docentes y de los estudiantes frente a personas de los sectores LGBTI. Para ...

(Date of defense:

05-07-2016

)

Este estudio muestra los resultados de investigación sobre la visión competencial docente desde la óptica de sus protagonistas: enseñantes, aprendices y expertos. El diseño del estudio es descriptivo ex-post-facto desde ...

(Date of defense:

06-06-2016

)

La formación permanente del profesorado de secundaria (FPPS) es parte fundamental del complejo sistema educativo. La variedad de perspectivas desde las que podemos mirar tanto el sistema educativo en su conjunto, como cada ...

(Date of defense:

17-03-2016

)

La presente investigación tuvo como objetivo explorar, analizar y describir, desde una perspectiva Europea, las percepciones que tienen los formadores de la Educación Superior Técnico Profesional Chilena. Se describió cómo ...