Departament de Geografia
The Universitat Autònoma de Barcelona is a referent in Europe so much for its teaching quality as for its commitment to innovation in research. The University was founded in 1968 and it has become a model to follow because of its will to contribute to social progress by training the professionals required by the most dynamic economic and social sectors in the country.
The UAB was one of the first universities of the Spanish State in being acknowledged as Campus of International Excellence. This Program promotes alliances of institutions that have a common strategic project aiming to create an academic, scientific, entreprenurial and innovative environment to get a high international visibility. The University proposal is the project "UABCEI: Aposta pel coneixement i la innovació" (UABCIE: Committment to knowledge and innovation). This is an strategic plan that seeks to make a dynamic RDI environment aiming to make the UAB one of the best European Universities.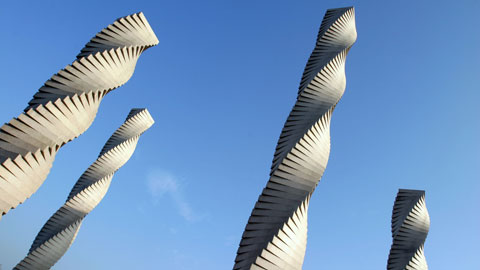 Recent Submissions
(Date of defense:

27-06-2016

)

Esta tesis busca responder la siguientes preguntas de investigación: "¿Están las parteras en países de bajos recursos proporcionando los servicios de calidad en salud materna y reproductiva que se necesitan?, ¿Qué brechas ...

(Date of defense:

28-04-2016

)

Uno de los temas que recientemente más ha atraído la atención de los investigadores de todo el mundo que estudian los cambios en los patrones familiares ha sido el aumento significativo de las uniones al margen del matrimonio. ...

(Date of defense:

20-05-2016

)

Esta tesis se sitúa en el debate teórico del turismo sostenible y la tipología de sus modelos de desarrollo turístico. En el marco de un conflicto socio-ambiental, se pone en evidencia la dualidad conceptual del turismo y ...

(Date of defense:

05-04-2016

)

Los apellidos tienen la función esencial de identificar a un individuo. Sin embargo, simultánea e indirectamente, también son indicadores de pertenencia a grupos humanos de diversa naturaleza: familiar, étnica, cultural, ...

(Date of defense:

25-02-2016

)

Los transportes públicos colectivos, la accesibilidad y la movilidad en la Región Metropolitana de Florianópolis (RMF) son afectados por distintos elementos que se refieren al desarrollo de la formación socioespacial en ...