Departament de Filologia Anglesa i de Germanística
The Universitat Autònoma de Barcelona is a referent in Europe so much for its teaching quality as for its commitment to innovation in research. The University was founded in 1968 and it has become a model to follow because of its will to contribute to social progress by training the professionals required by the most dynamic economic and social sectors in the country.
The UAB was one of the first universities of the Spanish State in being acknowledged as Campus of International Excellence. This Program promotes alliances of institutions that have a common strategic project aiming to create an academic, scientific, entreprenurial and innovative environment to get a high international visibility. The University proposal is the project "UABCEI: Aposta pel coneixement i la innovació" (UABCIE: Committment to knowledge and innovation). This is an strategic plan that seeks to make a dynamic RDI environment aiming to make the UAB one of the best European Universities.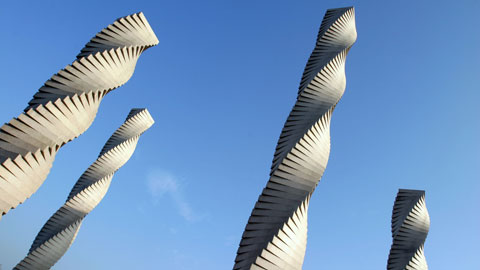 Recent Submissions
(Date of defense:

08-04-2016

)

El objetivo de esta tesis es profundizar tanto en la comprensión de los libros infantiles por separado, como en la literatura infantil en su totalidad y llamar la atención sobre el aspecto comercial de la literatura ...

(Date of defense:

04-12-2015

)

Després d'haver estat un dels mites més habituals del cinema hindustànic gairebé de forma continuada des dels anys vint i, per tant, des de pràcticament els inicis de la producció de pel#lícules índies fins a les darreries ...

(Date of defense:

16-09-2011

)

pendents resums

(Date of defense:

13-05-2011

)

Aquesta tesi doctoral, denominada Literatura d'Autoajuda dels EEUU i la Crida de l' Orient Llunyà: la Acculturaciò d' Idees i Pràctiques Orientals amb Atenció Especial al Període que va de 1980 en endavant, és un Estudi ...

(Date of defense:

21-11-2014

)

L'objectiu d'aquesta tesi és analitzar els efectes d'un programa AICLE d'exposició mínima (1 hora setmanal) en la producció oral en anglès d'un grup d'alumnes catalans de primària i traçar-ne el seu desenvolupament durant ...