Departament de Didàctica de la Matemàtica i de les Ciències Experimentals
The Universitat Autònoma de Barcelona is a referent in Europe so much for its teaching quality as for its commitment to innovation in research. The University was founded in 1968 and it has become a model to follow because of its will to contribute to social progress by training the professionals required by the most dynamic economic and social sectors in the country.
The UAB was one of the first universities of the Spanish State in being acknowledged as Campus of International Excellence. This Program promotes alliances of institutions that have a common strategic project aiming to create an academic, scientific, entreprenurial and innovative environment to get a high international visibility. The University proposal is the project "UABCEI: Aposta pel coneixement i la innovació" (UABCIE: Committment to knowledge and innovation). This is an strategic plan that seeks to make a dynamic RDI environment aiming to make the UAB one of the best European Universities.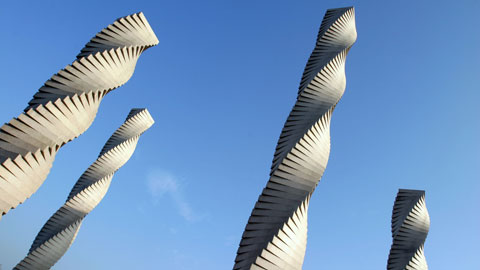 Recent Submissions
(Date of defense:

01-06-2016

)

Aquesta recerca analitza la proposta educativa «Puc tocar?», que el Museu de Ciències Naturals de Barcelona ofereix per a grups escolars de 2 a 6 anys, per tal d'identificar- ne el valor i les aportacions com a vivència ...

(Date of defense:

08-02-2016

)

Aquesta tesi s'emmarca en els estudis de ciència i gènere que té una especial repercussió per a l'ensenyament de les ciències a nivell escolar. La menor representació de les dones a les carreres científicotècniques s'explica ...

(Date of defense:

05-02-2016

)

En esta investigación, hemos documentado y capturado el CDC de dos grupos de profesores para el tema del equilibrio químico. Cuatro de ellos son maestros de bachillerato universitario y los otros son profesores de licenciatura ...

(Date of defense:

29-01-2016

)

Este trabajo de tesis doctoral plantea la siguiente pregunta de investigación: ¿Cómo la actividad docente es capaz de fomentar el aprendizaje matemático de los alumnos mediante discusiones en gran grupo de tareas de ...

(Date of defense:

27-01-2016

)

El propósito de esta investigación es desarrollar un módulo de aprendizaje basado en la práctica profesional para que los estudiantes de ingeniería fomenten las competencias propias de su profesión. Por otra parte, se ...