Departament de Pediatria, d'Obstetrícia i Ginecologia i de Medicina Preventiva
The Universitat Autònoma de Barcelona is a referent in Europe so much for its teaching quality as for its commitment to innovation in research. The University was founded in 1968 and it has become a model to follow because of its will to contribute to social progress by training the professionals required by the most dynamic economic and social sectors in the country.
The UAB was one of the first universities of the Spanish State in being acknowledged as Campus of International Excellence. This Program promotes alliances of institutions that have a common strategic project aiming to create an academic, scientific, entreprenurial and innovative environment to get a high international visibility. The University proposal is the project "UABCEI: Aposta pel coneixement i la innovació" (UABCIE: Committment to knowledge and innovation). This is an strategic plan that seeks to make a dynamic RDI environment aiming to make the UAB one of the best European Universities.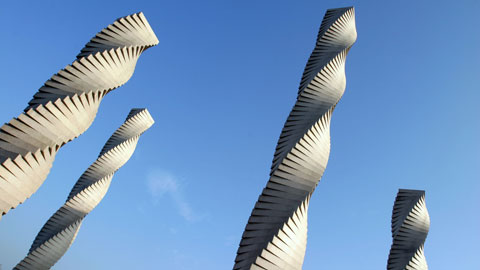 Recent Submissions
(Date of defense:

21-07-2016

)

La Neoplàsia Intraepitelial Cervical (CIN) és una lesió precursora del càncer de cèrvix amb una història natural ben coneguda que s'inicia a partir de la infecció pel virus del papil·loma humà (VPH). Existeixen múltiples ...

(Date of defense:

19-01-2016

)

Objetivo del estudio: Demostrar la eficacia del uso del Láser Diodo en el tratamiento histeroscópico en consulta de la patología endometrial benigna. Diseño: Estudio Longitudinal Retrospectivo (Canadian Task Force ...

(Date of defense:

23-06-2016

)

INTRODUCCIÓN: La exposición intra-útero a múltiples factores ambientales puede influenciar a varios parámetros tales como la edad gestacional, el peso o el perímetro cefálico. Cabe destacar la medida de la distancia ...

(Date of defense:

20-05-2016

)

Los errores de medicación tienen un impacto importante en la salud de los pacientes, provocando desde molestias leves a una elevada morbilidad que puede prolongar la hospitalización o conducir a la muerte. A pesar de que ...

(Date of defense:

10-02-2016

)

Introducción: La infección del tracto urinario (ITU) es una infección bacteriana frecuente en niños, del 50% al 75% de los casos de ITU febril desarrollan pielonefritis. La pielonefritis es un factor de riesgo de lesión ...