Departament de Medicina
The Universitat Autònoma de Barcelona is a referent in Europe so much for its teaching quality as for its commitment to innovation in research. The University was founded in 1968 and it has become a model to follow because of its will to contribute to social progress by training the professionals required by the most dynamic economic and social sectors in the country.
The UAB was one of the first universities of the Spanish State in being acknowledged as Campus of International Excellence. This Program promotes alliances of institutions that have a common strategic project aiming to create an academic, scientific, entreprenurial and innovative environment to get a high international visibility. The University proposal is the project "UABCEI: Aposta pel coneixement i la innovació" (UABCIE: Committment to knowledge and innovation). This is an strategic plan that seeks to make a dynamic RDI environment aiming to make the UAB one of the best European Universities.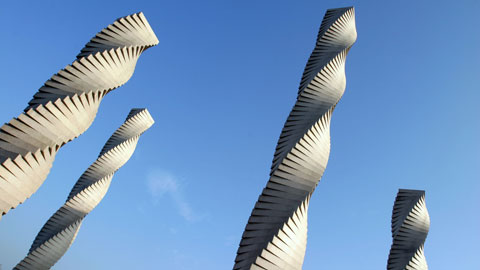 Recent Submissions
(Date of defense:

30-09-2016

)

El tratamiento de elección ante un paciente con infarto agudo de miocardio es la angioplastia primaria temprana. Esta restauración del flujo causa por sí misma un daño adicional al de la isquemia, el daño letal por ...

(Date of defense:

27-09-2016

)

El lupus eritematoso sistémico (LES) es una enfermedad sistémica autoinmune con una gran variedad de expresión clínica. Su manejo no es siempre fácil. A pesar de los avances científico-tecnológicos y la mejora en años de ...

(Date of defense:

22-09-2016

)

Introducció. La fractura de maluc és un procés molt prevalent amb important repercussió clínica, social i econòmica. Conèixer com es desenvolupa la seva epidemiologia i tractament pot permetre'ns establir estratègies ...

(Date of defense:

23-09-2016

)

La dissecció aòrtica s'associa a una mortalitat i morbilitat elevades. Tot i que les complicacions produïdes durant la fase aguda condicionen l'evolució a mitjà termini en certs pacients, la majoria de casos presenten ...

(Date of defense:

12-09-2016

)

INTRODUCCIÓN: La causa más importante de mortalidad materna en los países occidentales es la enfermedad tromboembólica venosa (ETEV). El embarazo es un estado de hipercoagulabilidad que predispone a la aparición de este ...