Departament de Medicina
The Universitat Autònoma de Barcelona is a referent in Europe so much for its teaching quality as for its commitment to innovation in research. The University was founded in 1968 and it has become a model to follow because of its will to contribute to social progress by training the professionals required by the most dynamic economic and social sectors in the country.
The UAB was one of the first universities of the Spanish State in being acknowledged as Campus of International Excellence. This Program promotes alliances of institutions that have a common strategic project aiming to create an academic, scientific, entreprenurial and innovative environment to get a high international visibility. The University proposal is the project "UABCEI: Aposta pel coneixement i la innovació" (UABCIE: Committment to knowledge and innovation). This is an strategic plan that seeks to make a dynamic RDI environment aiming to make the UAB one of the best European Universities.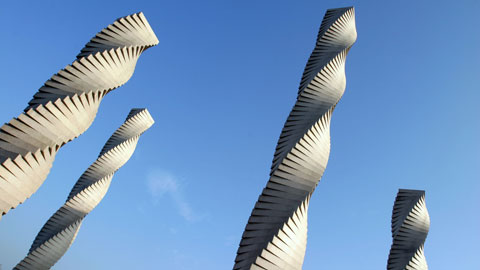 Recent Submissions
(Date of defense:

22-07-2016

)

El càncer de mama és el tumor maligne més freqüent a la població femenina tant en els països desenvolupats com en aquells en vies de desenvolupament. La supervivència del càncer de mama en les regions desenvolupades ha ...

(Date of defense:

22-07-2016

)

La disfagia orofaríngea (DO) es un síntoma caracterizado por la dificultad para formar y/o propulsar el bolo alimentario desde la boca al esófago. Está causada por una disfunción deglutoria que causa dos grandes grupos de ...

(Date of defense:

21-07-2016

)

Recientemente se ha aprobado el tratamiento endovascular(TEV) para el ictus por oclusión de gran vaso, lo cual ha cambiado radicalmente el pronóstico infausto de estos pacientes. Una de las contraindicaciones para el TEV ...

(Date of defense:

14-07-2016

)

La detección de eventos adversos (EA) es una de las medidas principales para mejorar la seguridad del paciente (SP). La SP puede definirse por la ausencia de daño innecesario o potencial, asociado a la asistencia sanitaria ...

(Date of defense:

28-06-2016

)

L'obesitat mòrbida i la síndrome d'apnees hipopnees del son (SAHS) es retroalimenten i comparteixen mecanismes patològics comuns que participen en el seu origen i en el de les seves comorbiditats, tals com la inflamació ...