Departament de Cirurgia
The Universitat Autònoma de Barcelona is a referent in Europe so much for its teaching quality as for its commitment to innovation in research. The University was founded in 1968 and it has become a model to follow because of its will to contribute to social progress by training the professionals required by the most dynamic economic and social sectors in the country.
The UAB was one of the first universities of the Spanish State in being acknowledged as Campus of International Excellence. This Program promotes alliances of institutions that have a common strategic project aiming to create an academic, scientific, entreprenurial and innovative environment to get a high international visibility. The University proposal is the project "UABCEI: Aposta pel coneixement i la innovació" (UABCIE: Committment to knowledge and innovation). This is an strategic plan that seeks to make a dynamic RDI environment aiming to make the UAB one of the best European Universities.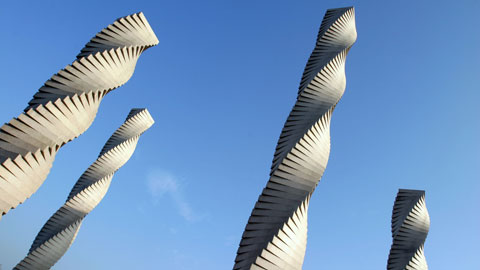 Recent Submissions
(Date of defense:

05-10-2016

)

L'espondilolistesi en el mielomeningocele (MMC) ha estat poc estudiada. La bibliografia només recull un article, al Journal of Pediatrics Orthopaedics l'any 1994 de Stanitski, que mostra una prevalença d'espondilolistesi ...

(Date of defense:

28-09-2016

)

Introducción: La expresión desregulada y la actividad de los miembros de la familia HER es frecuente en el cáncer de mama (CM). Hasta el 25% de CM sobreexpresan HER2. Los altos niveles de este oncogén, casi invariablemente ...

(Date of defense:

15-09-2016

)

Esta investigación se enmarca dentro del proceso de realización de los estudios de doctorado de D. Juan Vicente López Díaz, en colaboración con el equipo del Servei de Medicina Física i Rehabilitació de l'Hospital de ...

(Date of defense:

15-07-2016

)

Les leucoplàsies orals són les lesions premalignes més freqüents de la cavitat oral. La possibilitat de degeneració d'aquestes lesions a un carcinoma escamós (taxa de supervivència estimada del 30 al 40% als 5 anys), fa ...

(Date of defense:

13-07-2016

)

La EVALUACIÓN DE LA CALIDAD DE VIDA en un paciente representa el impacto que una enfermedad y su consecuente tratamiento tienen sobre la percepción del paciente de su bienestar. Dicha evaluación nos ofrece además una ...