Departament de Comunicació Audiovisual i Publicitat
The Universitat Autònoma de Barcelona is a referent in Europe so much for its teaching quality as for its commitment to innovation in research. The University was founded in 1968 and it has become a model to follow because of its will to contribute to social progress by training the professionals required by the most dynamic economic and social sectors in the country.
The UAB was one of the first universities of the Spanish State in being acknowledged as Campus of International Excellence. This Program promotes alliances of institutions that have a common strategic project aiming to create an academic, scientific, entreprenurial and innovative environment to get a high international visibility. The University proposal is the project "UABCEI: Aposta pel coneixement i la innovació" (UABCIE: Committment to knowledge and innovation). This is an strategic plan that seeks to make a dynamic RDI environment aiming to make the UAB one of the best European Universities.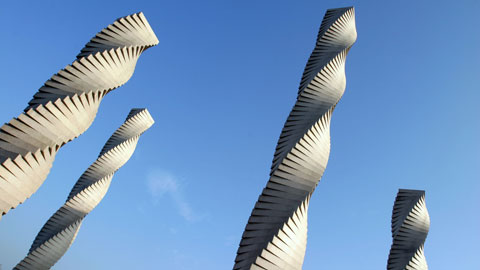 Recent Submissions
(Date of defense:

15-09-2016

)

El objetivo del presente estudio fue analizar el impacto que ejerce la ficción audiovisual sobre las actitudes hacia las personas homosexuales en el contexto específico de la cultura serbia. En particular, este estudio ...

(Date of defense:

20-06-2016

)

La limitación para realizar publicidad que los organismos reguladores de la profesión impusieron a los despachos de abogados, sumieron al sector en un abrumador atraso en este tipo de competencias del que aún ahora esta ...

(Date of defense:

01-06-2016

)

El punto de partida de este trabajo de Doctorado está en el reconocimiento y caracterización de la radio generalista comercial privada colombiana, así como la diversificación técnica y estructural propiciada por las TIC ...

(Date of defense:

09-06-2016

)

El presente trabajo presenta una reflexión teórica que recupera, analiza y propone un marco conceptual de estudio en torno al concepto de red en el contexto de la comunicación globalizada, y en el seño de un escenario donde ...

(Date of defense:

20-04-2016

)

En los últimos años, Cataluña ha visto como la discusión sobre la necesidad de cambiar su estatus político y convertirse en un estado independiente se ha convertido en un tema central del panorama político. Esta demanda ...