Departament d'Economia i d'Història Econòmica
The Universitat Autònoma de Barcelona is a referent in Europe so much for its teaching quality as for its commitment to innovation in research. The University was founded in 1968 and it has become a model to follow because of its will to contribute to social progress by training the professionals required by the most dynamic economic and social sectors in the country.
The UAB was one of the first universities of the Spanish State in being acknowledged as Campus of International Excellence. This Program promotes alliances of institutions that have a common strategic project aiming to create an academic, scientific, entreprenurial and innovative environment to get a high international visibility. The University proposal is the project "UABCEI: Aposta pel coneixement i la innovació" (UABCIE: Committment to knowledge and innovation). This is an strategic plan that seeks to make a dynamic RDI environment aiming to make the UAB one of the best European Universities.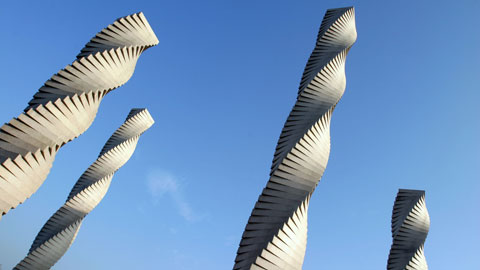 Recent Submissions
(Date of defense:

15-07-2016

)

Es conocido que las expectativas juegan un papel importante en las decisiones de los agentes y son una característica fundamental en macroeconomía. Típicamente, en los modelos utilizados en macroeconomía es asumido que ...

(Date of defense:

20-07-2016

)

En esta tesis estudiamos mercados con asimetrías informativas desde la perspectiva de la teoría microeconómica. Primero analizamos la manera en que las asimetrías informativas afectan las decisiones de los médicos cuando ...

(Date of defense:

14-07-2016

)

Los individuos a menudo exhiben robustos patrones de comportamiento al relacionarse con otros y cuando toman decisiones económicas. Por ejemplo, tienden a interactuar de manera desproporcionada con otros similares a ellos. ...

(Date of defense:

14-06-2016

)

La tesis estudia los canales por los cuales las experiencias familiares influyen en el comportamiento individual a través de procesos psicológicos automáticos con el objetivo de conseguir una mejor comprensión de algunos ...

(Date of defense:

08-06-2016

)

En aquesta tesi, considero la família com la unitat encarregada de prendre decisions en l'economia i estudio les implicacions d'aquestes decisions per les desigualtats en indicadors de salut i del mercat laboral, dos ...