Departament d'Economia Aplicada
The Universitat Autònoma de Barcelona is a referent in Europe so much for its teaching quality as for its commitment to innovation in research. The University was founded in 1968 and it has become a model to follow because of its will to contribute to social progress by training the professionals required by the most dynamic economic and social sectors in the country.
The UAB was one of the first universities of the Spanish State in being acknowledged as Campus of International Excellence. This Program promotes alliances of institutions that have a common strategic project aiming to create an academic, scientific, entreprenurial and innovative environment to get a high international visibility. The University proposal is the project "UABCEI: Aposta pel coneixement i la innovació" (UABCIE: Committment to knowledge and innovation). This is an strategic plan that seeks to make a dynamic RDI environment aiming to make the UAB one of the best European Universities.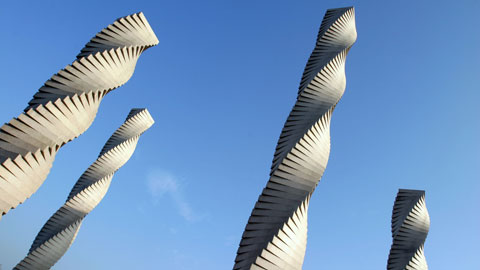 Recent Submissions
(Date of defense:

13-06-2016

)

Esta tesis Doctoral contiene tres ensayos sobre la macroeconomía del mercado de trabajo cuyo objetivo es contribuir al debate científico, y arrojar luz sobre la configuración del mercado laboral. Aunque estos tres capítulos ...

(Date of defense:

29-03-2016

)

La Unión Europea (UE) constituye uno de los procesos de integración más completos del mundo. Sin embargo, todavía se detectan importantes diferencias sociales y económicas entre sus países miembros, y dichas diferencias ...

(Date of defense:

05-02-2016

)

Esta tesis consta de tres capítulos independientes conectados temáticamente. El primer capítulo analiza el problema de la convergencia en Colombia, en el período 1975-2005. Para ello se propone la estimación de una ecuación ...

(Date of defense:

27-01-2016

)

En la década de 1980 se impulsó en México un modelo cuyo objetivo fue garantizar el funcionamiento de los mercados, donde el Estado redujo sustancialmente su papel como rector de la economía, promovió la liberalización y ...

(Date of defense:

19-01-2016

)

La tesis analiza los determinantes de la localización de las industrias creativas utilizando microdatos de empresas. Se utiliza un modelo adaptado para distinguir el efecto de las fuerzas económicas generales y de las ...