Departament d'Economia de l'Empresa
The Universitat Autònoma de Barcelona is a referent in Europe so much for its teaching quality as for its commitment to innovation in research. The University was founded in 1968 and it has become a model to follow because of its will to contribute to social progress by training the professionals required by the most dynamic economic and social sectors in the country.
The UAB was one of the first universities of the Spanish State in being acknowledged as Campus of International Excellence. This Program promotes alliances of institutions that have a common strategic project aiming to create an academic, scientific, entreprenurial and innovative environment to get a high international visibility. The University proposal is the project "UABCEI: Aposta pel coneixement i la innovació" (UABCIE: Committment to knowledge and innovation). This is an strategic plan that seeks to make a dynamic RDI environment aiming to make the UAB one of the best European Universities.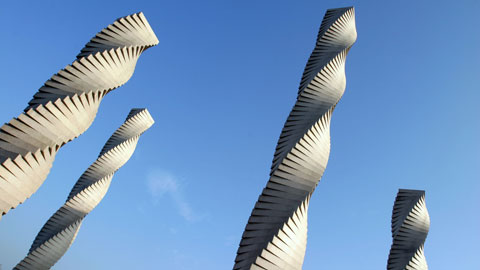 Recent Submissions
(Date of defense:

04-07-2016

)

Objetivo: El propósito de esta tesis fue estudiar el concepto de la atractividad de los centros comerciales y su impacto en la satisfacción y lealtad de sus consumidores. Metodología: Para alcanzar los objetivos planteados ...

(Date of defense:

23-06-2016

)

La tesis se centra en el desarrollo de modelos innovadores para la evaluación y seguimiento del rendimiento educativo a través del uso de técnicas de evaluación de la eficiencia no paramétricas. Los modelos se aplican a ...

(Date of defense:

09-03-2016

)

En el contexto de la nueva economía emprendedora, el factor predominante de producción y fuente principal de competitividad es el capital del conocimiento que junto el capital emprendedor, representan la capacidad fundamental ...

(Date of defense:

08-03-2015

)

Els efectes positius que té l'emprenedoria corporativa sobre la revitalització de les empreses i els seus resultats, han fet que sigui reconeguda com a un element fonamental pel desenvolupament econòmic i de les empreses. ...

(Date of defense:

08-01-2016

)

No obstante la amplia cantidad de investigaciones dedicadas a la "orientación del mercado", en las organizaciones empresariales, las referencias de este concepto han sido muy limitadas—específicamente en el contexto de las ...