Departament de Genètica i de Microbiologia
The Universitat Autònoma de Barcelona is a referent in Europe so much for its teaching quality as for its commitment to innovation in research. The University was founded in 1968 and it has become a model to follow because of its will to contribute to social progress by training the professionals required by the most dynamic economic and social sectors in the country.
The UAB was one of the first universities of the Spanish State in being acknowledged as Campus of International Excellence. This Program promotes alliances of institutions that have a common strategic project aiming to create an academic, scientific, entreprenurial and innovative environment to get a high international visibility. The University proposal is the project "UABCEI: Aposta pel coneixement i la innovació" (UABCIE: Committment to knowledge and innovation). This is an strategic plan that seeks to make a dynamic RDI environment aiming to make the UAB one of the best European Universities.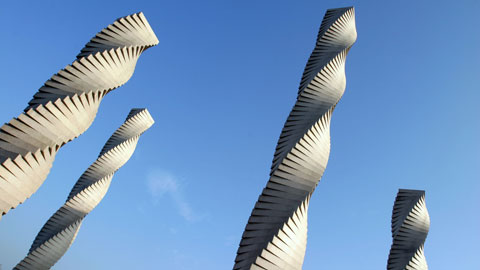 Recent Submissions
(Date of defense:

11-12-2015

)

La sèpsia és la resposta sistèmica de l'organisme, en la que es produeixen un conjunt de canvis humorals i cel·lulars, com a resposta a la invasió sanguínia per microorganismes i/o les seves toxines. En l'evolució clínica ...

(Date of defense:

19-07-2016

)

Las infecciones adquiridas durante el periodo postnatal están producidas principalmente por bacterias que forman parte de la flora humana normal o del medio ambiente. La adquisición de multirresistencia por parte de estas ...

(Date of defense:

12-07-2016

)

Els elements transposables (ETs) són unitats genètiques mòbils presents en pràcticament tots els organismes eucariotes seqüenciats. La seva capacitat de moure's, juntament amb el seu caràcter repetitiu, els converteix en ...

(Date of defense:

02-09-2016

)

La detecció de bacteris patògens en medis aquosos és d'alta importància en diversos camps. Un diagnòstic ràpid de la qualitat de les aigües és fonamental per evitar exposar la població a patògens. Els mètodes de detecció ...

(Date of defense:

30-06-2016

)

La enfermedad renal crónica (ERC) se define como la pérdida progresiva de la tasa de filtración glomerular, que se traduce en el deterioro de la función renal a largo plazo. Los pacientes con ERC tienen una alta incidencia ...