Centre de Recerca Ecològica i Aplicacions Forestals
The Universitat Autònoma de Barcelona is a referent in Europe so much for its teaching quality as for its commitment to innovation in research. The University was founded in 1968 and it has become a model to follow because of its will to contribute to social progress by training the professionals required by the most dynamic economic and social sectors in the country.
The UAB was one of the first universities of the Spanish State in being acknowledged as Campus of International Excellence. This Program promotes alliances of institutions that have a common strategic project aiming to create an academic, scientific, entreprenurial and innovative environment to get a high international visibility. The University proposal is the project "UABCEI: Aposta pel coneixement i la innovació" (UABCIE: Committment to knowledge and innovation). This is an strategic plan that seeks to make a dynamic RDI environment aiming to make the UAB one of the best European Universities.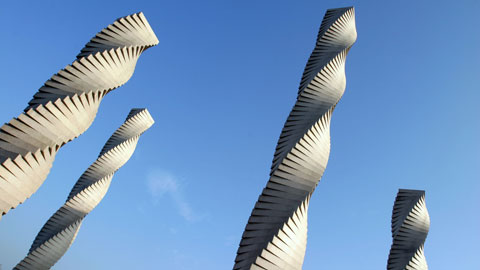 Recent Submissions
(Date of defense:

29-01-2016

)

Les plantes estan exposades a diversos estressos ambientals incloent la sequera i temperatures extremes els quals poden limitar el seu creixement i supervivència. La disponibilitat d'aigua es considera el principal factor ...

(Date of defense:

15-12-2015

)

Els diferents treballs presentats en aquesta tesi han permès aprofundir en diversos aspectes relacionats amb el maneig de plantacions de cirerer per a fusta de qualitat en un context mediterrani, així com en uns altres més ...

(Date of defense:

17-11-2015

)

En esta tesis presentamos información sobre la deposición de N en los bosques de encinar (Quercus ilex) en España para contribuir a mejorar la falta de estudios sobre el depósito de N en la cuenca del Mediterráneo. Se ...

(Date of defense:

22-05-2015

)

La biodiversitat que observem resulta d'una complexa història evolutiva d'interaccions entre els organismes. Les interaccions planta-animal en son un cas paradigmàtic, des de relacions antagòniques a mutualistes, però ...

(Date of defense:

27-04-2015

)

L'increment en la freqüència i la intensitat de les sequeres en les últimes dècades s'ha considerat responsable de molts episodis de mortalitat forestal a nivell global, particularment a la regió mediterrània. Els models ...