Centre d'Estudis d'Història de les Ciències
The Universitat Autònoma de Barcelona is a referent in Europe so much for its teaching quality as for its commitment to innovation in research. The University was founded in 1968 and it has become a model to follow because of its will to contribute to social progress by training the professionals required by the most dynamic economic and social sectors in the country.
The UAB was one of the first universities of the Spanish State in being acknowledged as Campus of International Excellence. This Program promotes alliances of institutions that have a common strategic project aiming to create an academic, scientific, entreprenurial and innovative environment to get a high international visibility. The University proposal is the project "UABCEI: Aposta pel coneixement i la innovació" (UABCIE: Committment to knowledge and innovation). This is an strategic plan that seeks to make a dynamic RDI environment aiming to make the UAB one of the best European Universities.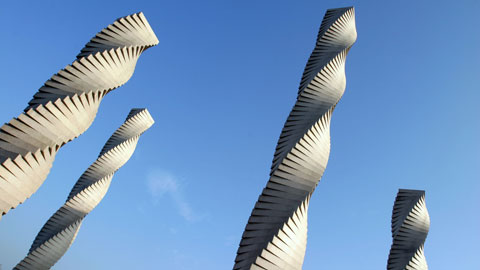 Recent Submissions
(Date of defense:

20-01-2016

)

La nostra recerca es situa a l'Espanya del segle XVIII i està centrada en el desenvolupament i difusió del càlcul diferencial i integral o el càlcul de fluxions, com es va denominar a la Gran Bretanya. L'anàlisi del càlcul ...

(Date of defense:

26-06-2015

)

En esta tesis estudiamos el papel de las matemáticas en la circulación y asimilación de la mecánica cuántica en España en el período 1925-1955. A finales de 1925 se desarrolló en el centro europeo, de la mano de científicos ...

(Date of defense:

29-04-2015

)

El presente trabajo ofrece una mirada al Natural History Museum de Londres entre finales de la década de 1960 y principios de la de 1980 y al modo en que cambió la identidad y la política expositiva del museo en esa ...

(Date of defense:

24-02-2015

)

Esta tesis examina el desarrollo de las investigaciones psíquicas en España (1888- 1931) a través de cuatro casos de estudio que implicaron a un científico español y a una médium española o extranjera. La tesis muestra ...

(Date of defense:

16-12-2014

)

A lo largo del siglo XIX fueron habituales los debates en torno a la constitución íntima de los elementos químicos que apostaban por la unidad sustancial de la materia. Según estas hipótesis, toda la diversidad de elementos ...