Departament de Periodisme i Ciències de la Comunicació
The Universitat Autònoma de Barcelona is a referent in Europe so much for its teaching quality as for its commitment to innovation in research. The University was founded in 1968 and it has become a model to follow because of its will to contribute to social progress by training the professionals required by the most dynamic economic and social sectors in the country.
The UAB was one of the first universities of the Spanish State in being acknowledged as Campus of International Excellence. This Program promotes alliances of institutions that have a common strategic project aiming to create an academic, scientific, entreprenurial and innovative environment to get a high international visibility. The University proposal is the project "UABCEI: Aposta pel coneixement i la innovació" (UABCIE: Committment to knowledge and innovation). This is an strategic plan that seeks to make a dynamic RDI environment aiming to make the UAB one of the best European Universities.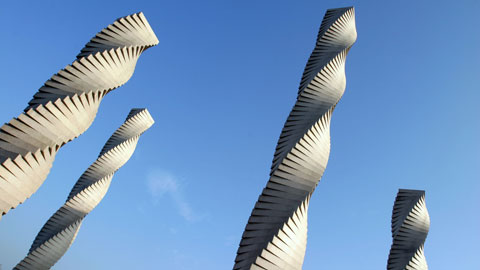 Recent Submissions
(Date of defense:

05-07-2016

)

Há novas regras no jogo publicitário. Elas são trazidas pela consolidação de novas tecnologias, pelos novos papéis assumidos pelo consumidor dentro dos novos meios, pelas mudanças ocorridas no mercado da publicidade e ...

(Date of defense:

16-04-2016

)

El objeto de estudio de esta Tesis Doctoral lo constituye la plataforma Històries de Barcelona, http://www.bdebarna.net/v2/index.php, web en la que los participantes pueden asociar sus intervenciones a determinadas ...

(Date of defense:

29-03-2016

)

En el marco del programa de Estudios de Doctorado en Comunicación y Periodismo nuestra investigación se titula: "Educación Mediática en el sistema escolar chileno: Aproximaciones y propuestas teórico-metodológicas de ...

(Date of defense:

15-02-2016

)

Esta investigación explora el tema de la participación en el campo de la salud a partir de una mirada hacia los procesos comunicativos con el uso de las Tecnologías de la Información y de la Comunicación (TIC). Tiene como ...

(Date of defense:

14-12-2015

)

La difusión de la salsa en España se inicia desde 1970 con la promoción de cantantes realizada por el sello discográfico Fania, sin embargo, en Barcelona es desde 1980 cuando empieza la popularización de músicos y orquestas ...